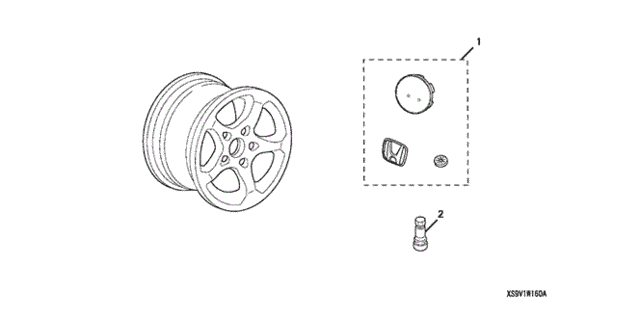 No.
Part # / Description
/ Price
Price
Wheel, Aluminum (16")
Set of 4 wheels. Cast-in ribs provide structural strength. Adds distinction and personalization to your Pilot. Please contact customer service for more information and pricing.. Width-matched to vehicle requirements to ensure proper clearance and preserve handling characteristics. Clear-coat finish.

*Wheel sets may require new tire size upgrade to larger diameter wheels and/or performance rating requirements.
Discontinued
Discontinued
Discontinued
Discontinued